John (alias Johno) is very knowledgeable about most things mechanical.
He can pretty much put a welder or an angle grinder to anything and make a work of art out of it.
A very like-able character and easy to talk to in that Johno explains things in real layman's terms that everyone can understand.
Johno drives a white Land Rover Series III Discovery and is at present building a 80' Series Land Cruiser.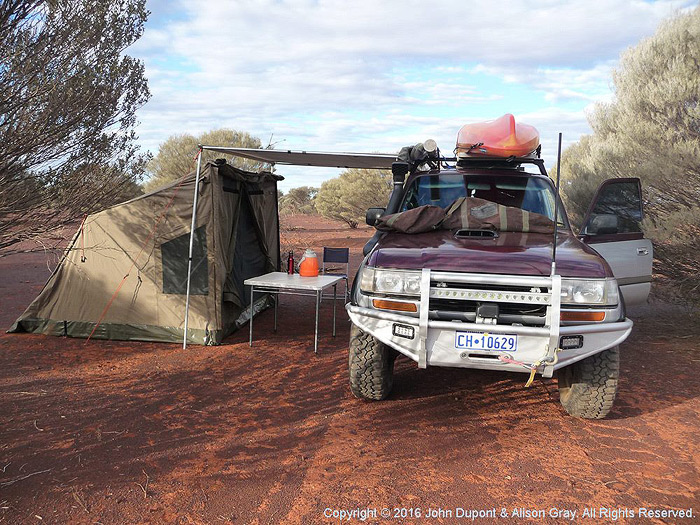 Photo taken at Karijin National Park
Qualifications;
SISODRV302A

- Drive and recover a 4wd vehicle

SISODRV404

A

-

Drive a 4WD vehicle in difficult terrain

SISODRV405A

-

Coordinate recovery of 4WD vehicles

RIIVEH201D - Operate light vehicle
RIIVEH305D - Drive and maintain a four wheel drive vehicle