Todd (alias Tazzy) has been assisting with the 4wd training on and off for the best part of 8 years.
Tazzy has traveled great distances such as to Broome on numerous occasions and is now planning for a trip around Australia with his family.
When someone is seriously bogged or is real trouble it is always Tazzy right in there up the neck in mud assisting in vehicle recovery, never known Tazzy to be a spectator.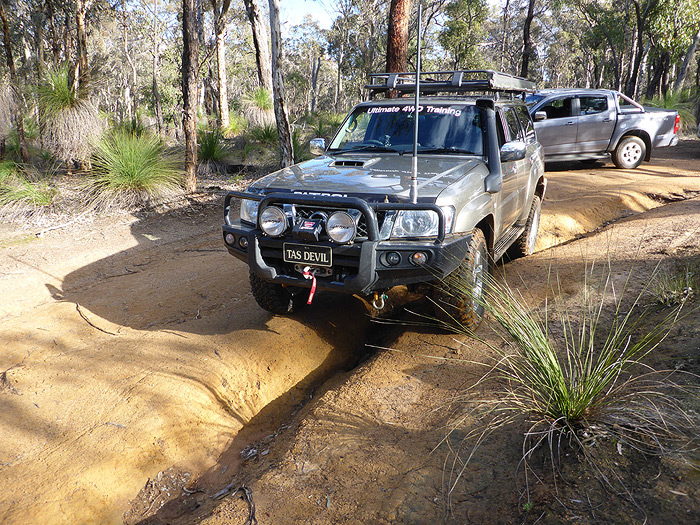 Qualifications;
SISODRV302A

- Drive and recover a 4wd vehicle

SISODRV404

A

-

Drive a 4WD vehicle in difficult terrain

SISODRV405A

-

Coordinate recovery of 4WD vehicles

RIIVEH201D - Operate light vehicle
RIIVEH305D - Drive and maintain a four-wheel-drive vehicle
Tazzy drives a GU Patrol.